 Eucomis bicolor£5.50
Possibly the most tropical looking species with broad leaves and strong stems covered in purple spots supporting cream flowers edged purple to 50cm. Drained soil in sun. A seedling from the robust Eucomis bicolor with intermediate characters including some purple cast to the foliage. A good tough plant to 60cm. Drained soil in sun.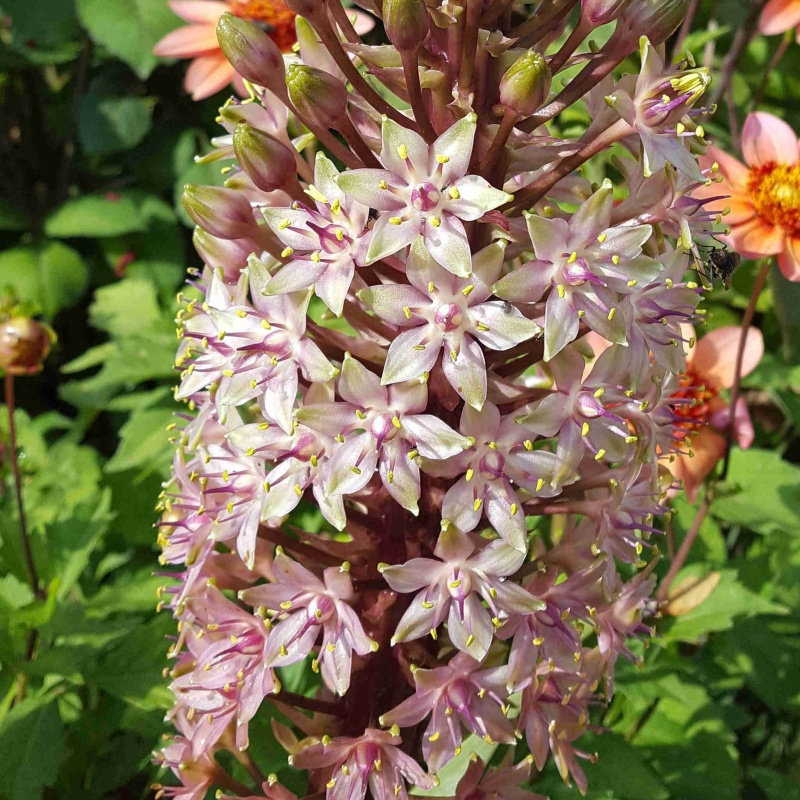 Eucomis comosa dark stemmed£6.50
A lovely form with strongly bronzed leaves and dark brown stems supporting big spikes of pinkish flowers with green tips! Drained, good soil in full sun. 75cm?