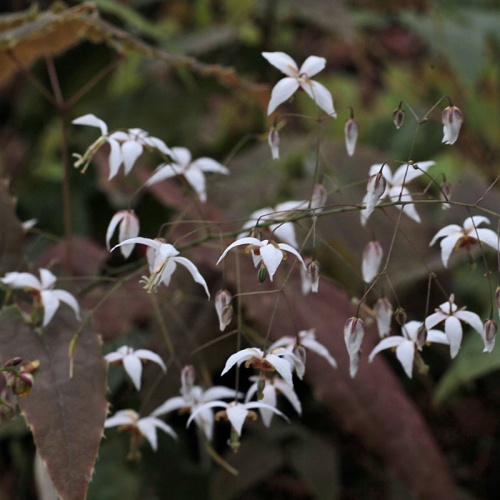 Epimedium pubescens seedling from Washfield£8.00
An un-named seedling from Elizabeth Strangman. Big arrow shaped leaves emerge rich coppery red alongside generous sprays of tiny white starry flowers. Good soil in shade. 40cm. Eucomis bicolor£5.50
Possibly the most tropical looking species with broad leaves and strong stems covered in purple spots supporting cream flowers edged purple to 50cm. Drained soil in sun.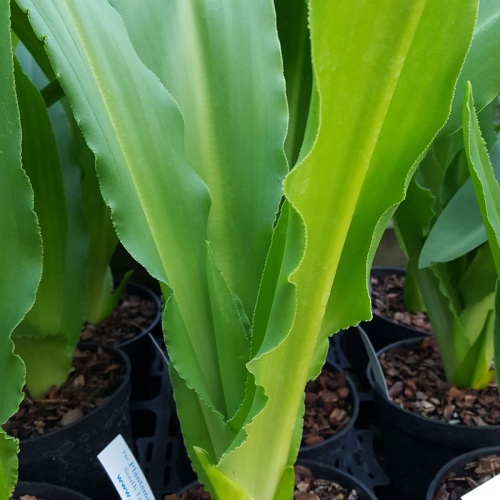 Eucomis pallidiflora ssp. pallidiflora£8.50
A giant South African bulb better known by the old name: Eucomis pole-evansii. Broad green leaves and purple spotted stems of greenish cream flowers in summer to 1.2m or more. Drained but good soil in sun. Fairly hardy.