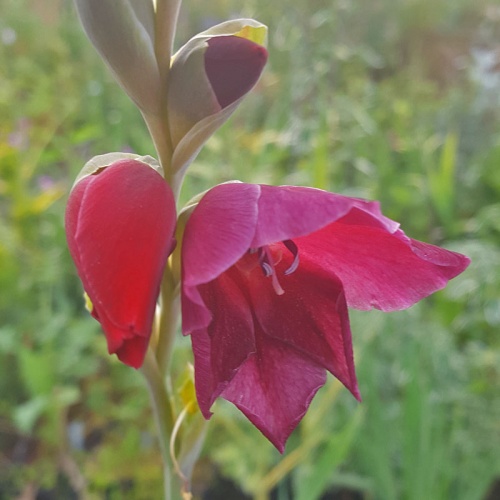 Gladiolus 'Ruby' (papilio hybrid)£5.00
Stunning two-tone ruby red hooded flowers on this natural looking Gladiolus. Makes an excellent garden plant and will increase well in drained soil in full sun. 90cm. Persicaria chinensis var ovalifolia 'Indian Summer'£8.50
Collected in the Mishmi Hills, Arunachal Pradesh this clump former produces clusters of pinkish red flowers on the tips of arching stems to 75cm. Good soil, part shade.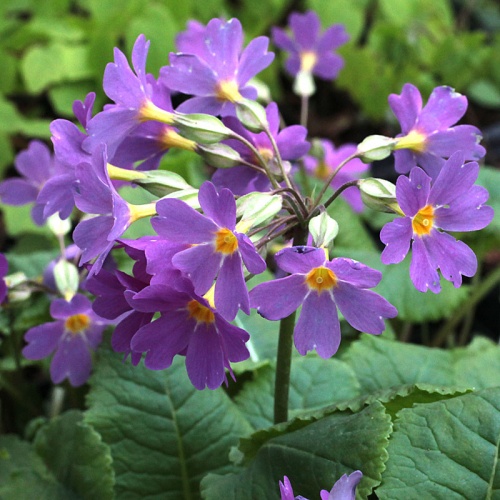 Primula 'David Valentine'£4.50
Pretty pink flowers on this P. elatior x P juliae hybrid. Showy flat faced flowers held in large heads up to 15cm in late winter and spring. Good soil in light shade.