 Aquilegia red-purple hybrids£4.50
Mixed hybrids mostly in shades of ruby-red through to deepest purple.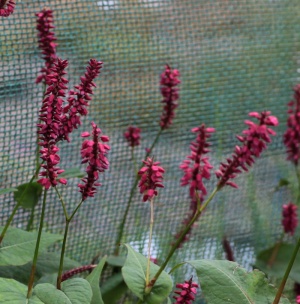 Bistorta amplexicaulis Taurus 'Blotau'£4.50
One of the best, older forms with masses of good sized spikes of ruby red flowers from midsummer til late autumn. Clumps to 1.2m. Ordinary to good soil in sun or light shade. Gladiolus 'David Hills' (papilio hybrid)£7.00
Fresh light pinkish-red flowers with primrose yellow throats from midsummer into autumn. Strong stems to 80cm. Well drained soil in full sun.