 Polygonatum biflorum dwarf form£6.00
A dwarf form of one of the common American solomon's seals. Slightly pleated green leaves and clusters of cream bells with jade green tips. Scented. Decent soil in shade. 40cm.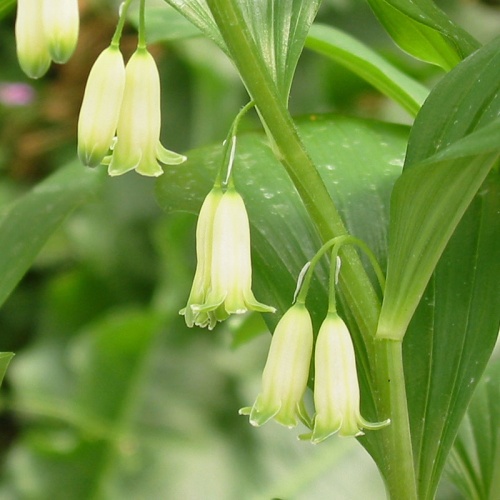 Polygonatum orientale F&S364£5.50
An excellent low growing Solomon's Seal with crisp green foliage and bright cream and jade green flared flowers in spring. Top plant. 30cm. Good soil in shade. Collected in the Elburz by Furze and Synge. Polygonatum x hybridum 'Weihenstephan'£6.50
A vigorous Solomon's Seal that makes statuesque clumps of greyish green leaves and chunky hanging white flowers tipped jade green in late spring. Part shade or shade, decent soil. 90cm.