 Asarum caudatum£4.50
Western wild ginger. Slowly spreading patches of rounded heart-shaped leaves and amazing three-pointed maroon red flowers in spring. Shade, 15cm.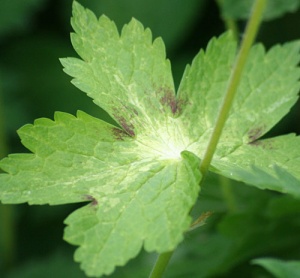 A lovely recent form with mid green leaves with a clear, light yellow centre that suffuses outwards. Reflexed maroon flowers to 45cm.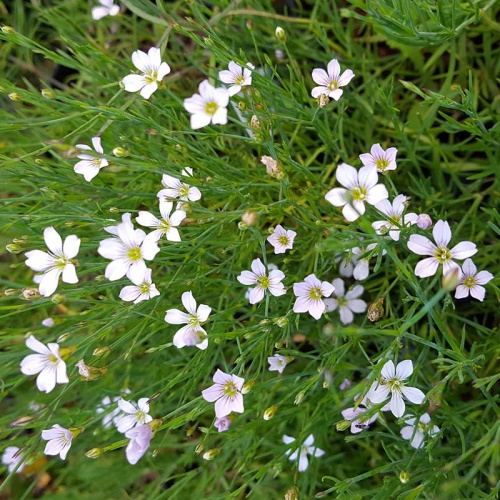 A mat forming perennial of almost leafless stems producing masses of palest pink, near white, starry flowers from spring til autumn. Drained soil in sun or part shade. 30cm.