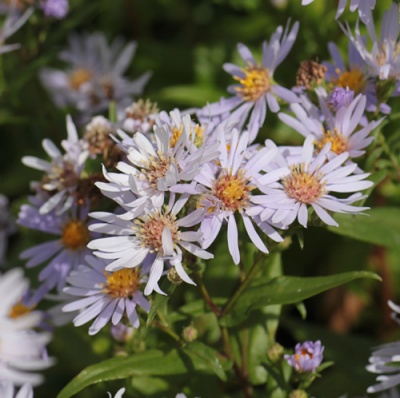 Symphyotrichum foliaceum coll. Montana£8.50
Clumps of deep green foliage and upright stems topped with heads of lavender-blue flowers in late summer. 50cm. Best in good soil in full sun, ideal with grasses like Panicum.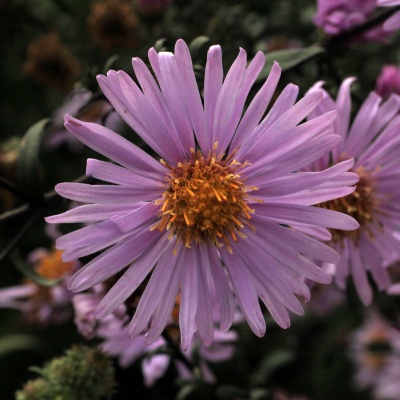 Symphyotrichum laeve 'Glow in the Dark'£7.50
An outstanding recent introduction with purple flushed deep green leaves and heads of light pink flowers in autumn to 1.5m. Reasonably self-supporting!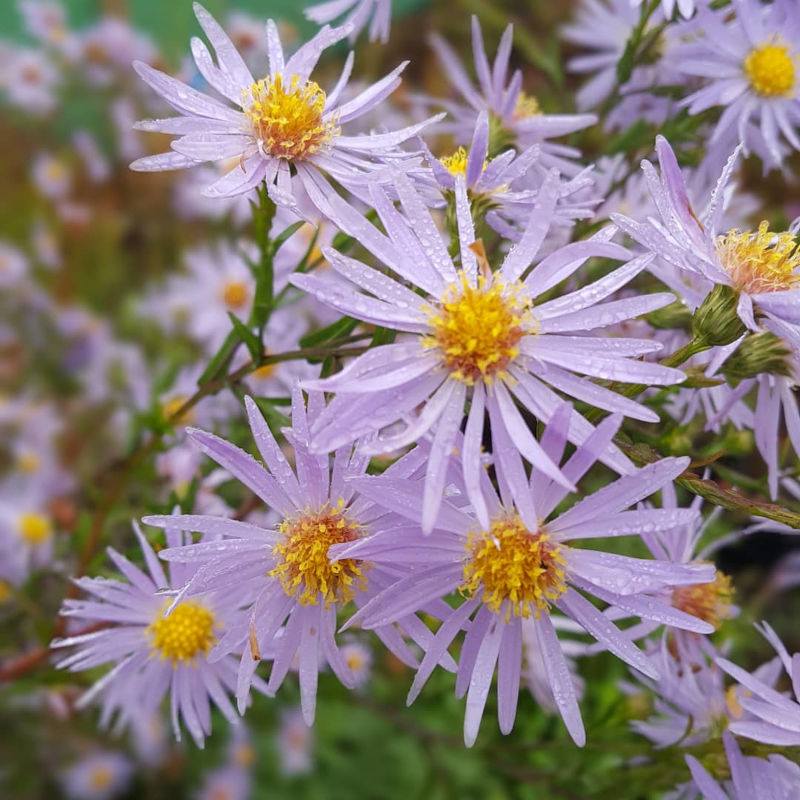 Symphyotrichum laeve 'Novemberblau'£6.50
Just about the last "aster" to flower here well into November. Masses of relatively large lavender blue flowers on branched stems up to 1.5m. Average soil in sun.