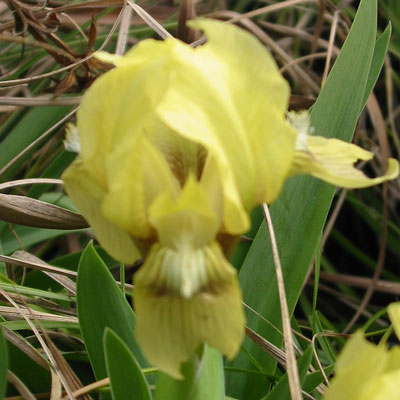 Iris attica yellow flowered£4.50
A lovely little bearded type Iris for the rockery, sink or alpine house. Very low growing, to 10cm, pale lemon yellow flowers in early spring. Good drainage in full sun. Iris sibirica 'Dreaming Yellow'£4.50
Lovely creamy white flowers with more yellow falls, particularly towards the base. A good doer for soil that doesn't dry out in sun. 60cm.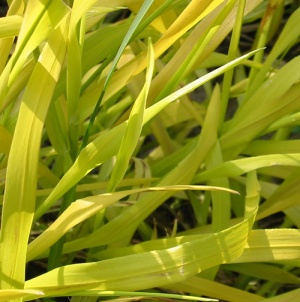 Bowles' Golden Grass. Ribbon like leaves are strongly suffused yellow, particularly in spring. Tall graceful flowers start yellow and fade to buff. Best in shade, to 50cm.