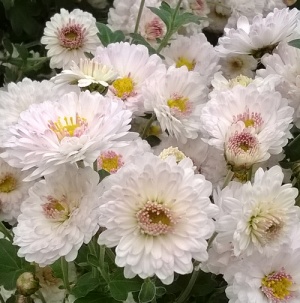 Chrysanthemum 'Purleigh White'£5.00
An old variety from Essex with sprays of pom-pom flowers in late autumn, often into November. The flowers are pale pink in bud, open to bright white and then fade to pink again as they go over! Sun, ordinary soil. Easy. 80cm.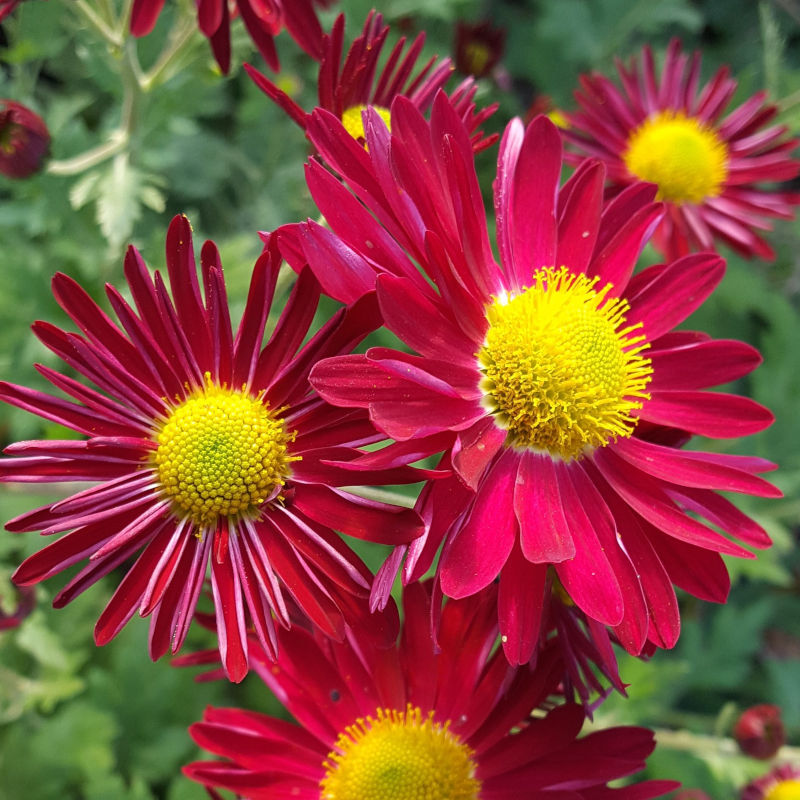 Chrysanthemum 'Royal Command'£6.50
Rich deep red flowers with slighty quilled petals in two layers on this older hardy Chrysanth. Greyish foliage on this Amos Perry variety from 1949. Tough and hardy, to 90cm. Chrysanthemum 'Suffolk Pink'£6.50
Excellent upright bushy plants with masses of large deep pink flowers October to November (December). Average soil in sun, 1.2m.