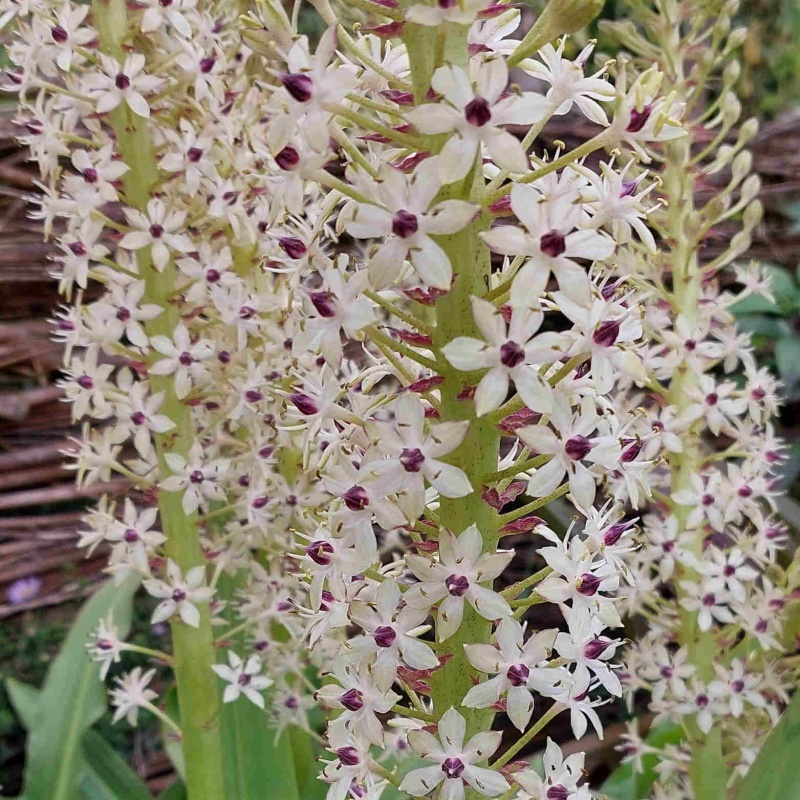 Eucomis comosa 'Cornwood'£12.00
Glistening white flowers with a darker purplish centre on strong pale green stems to 60cm. Bulbous perennial for well drained soil in full sun or grow in a pot and overwinter inside.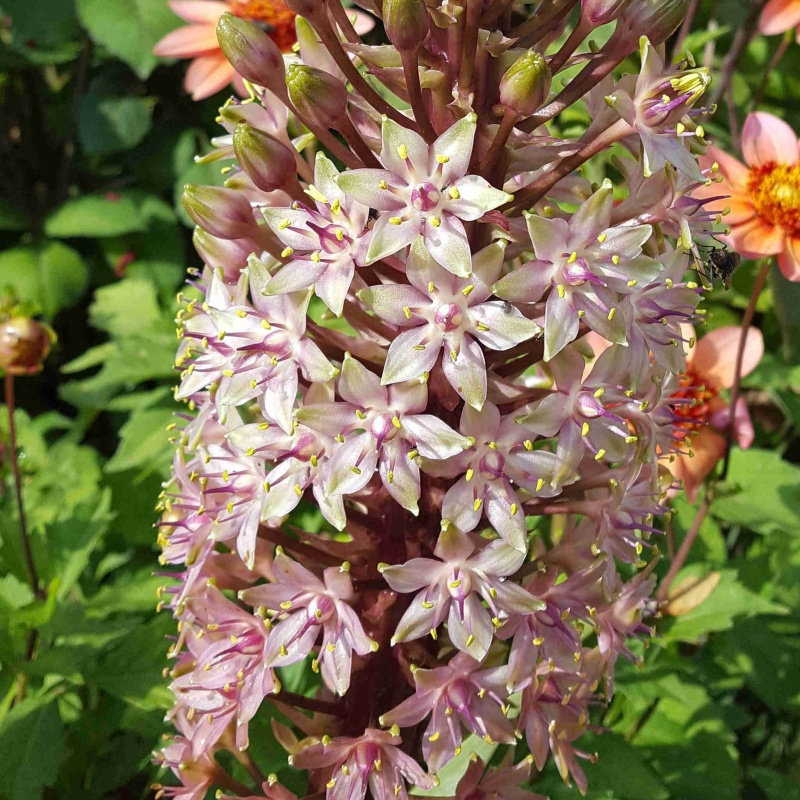 Eucomis comosa dark stemmed£6.50
A lovely form with strongly bronzed leaves and dark brown stems supporting big spikes of pinkish flowers with green tips! Drained, good soil in full sun. 75cm?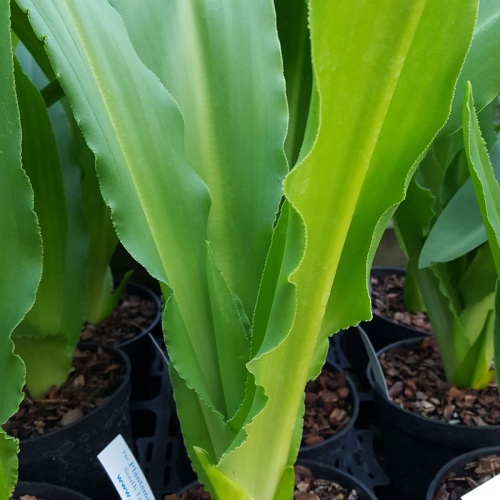 Eucomis pallidiflora ssp. pallidiflora£8.50
A giant South African bulb better known by the old name: Eucomis pole-evansii. Broad green leaves and purple spotted stems of greenish cream flowers in summer to 1.2m or more. Drained but good soil in sun. Fairly hardy.